Benefits of Automated Reports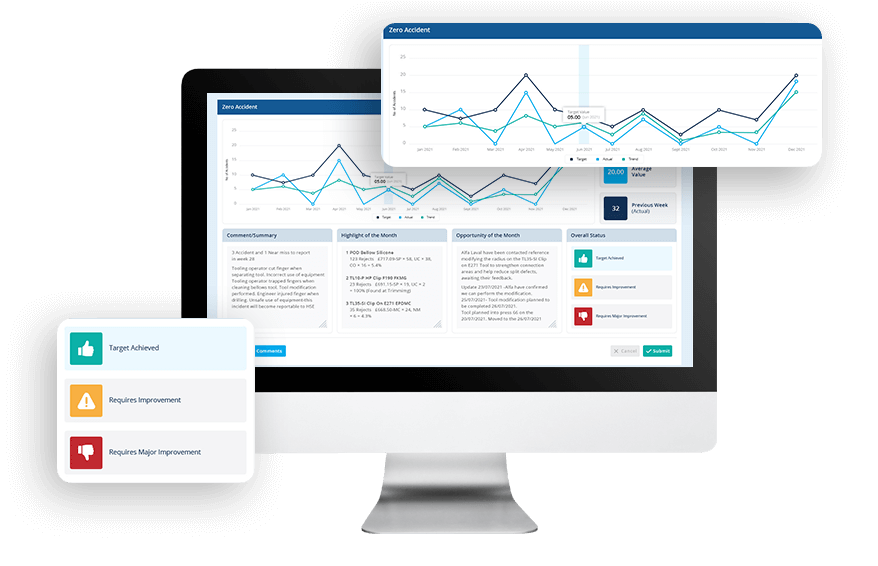 Multiple Reports in the Same Amount of Time
Spend time wisely in preparing and validating reports. Download your reports in a Click. Organisations can save time using automated reporting option.
Focus More on Core Responsibilities
Detailed analysis of various processes. Focus more on responsibilities by analysing auto-generated reports. Improve overall strategic planning and management.
Data Visualisation is Easy
There is nothing like Data Visualisation. Data visualisation enhances the information being shared. Compare multiple reports.
Increase Frequency of Analysis and Decrease Errors
Why wait for manual reports, when you have automated reports at hand. Manual Reports are prone to errors. Increase reliability with automated reports.
Request Your 1-Month FREE Trial!
Various business, government, and non-profit organisations use the balanced scorecard to align day-to-day activities with enterprise vision, mission, and values.
Dynamic & Downloadable Reports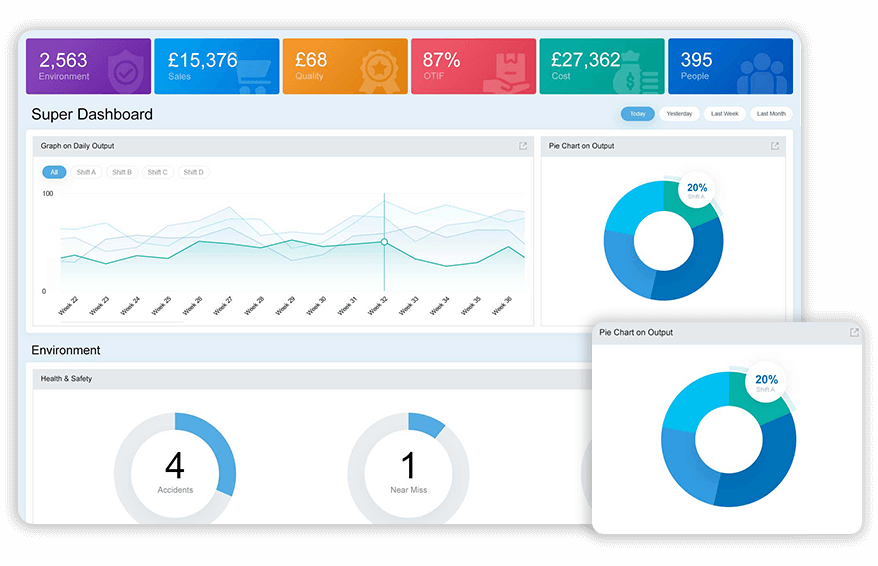 Super Dashboard
Super Dashboard gives an overview of environment, sales, quality, delivery, cost and people. It shows a graphical representation of each KPIs in respective sessions.
Health & Safety Report
BSC analyses health and safety records and gives you a clear idea about the safety measures and to identify areas that require more attention.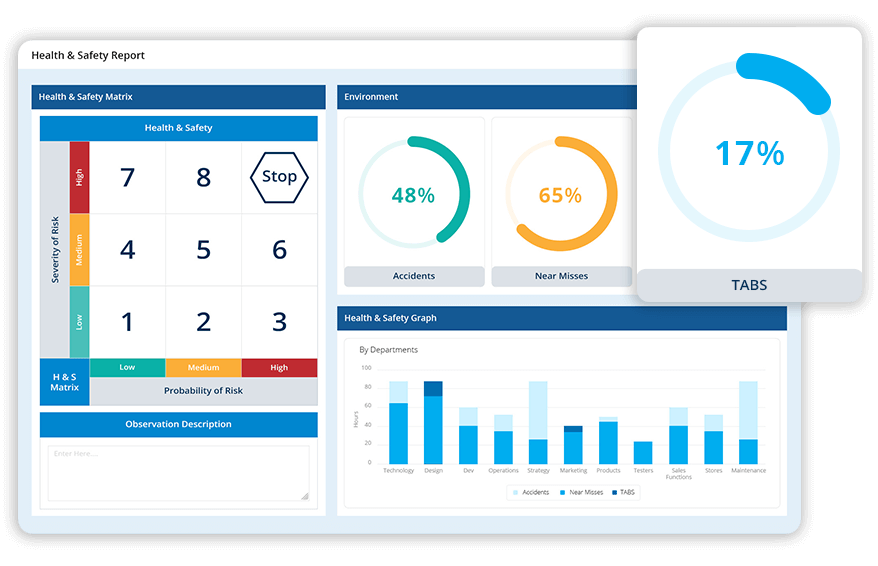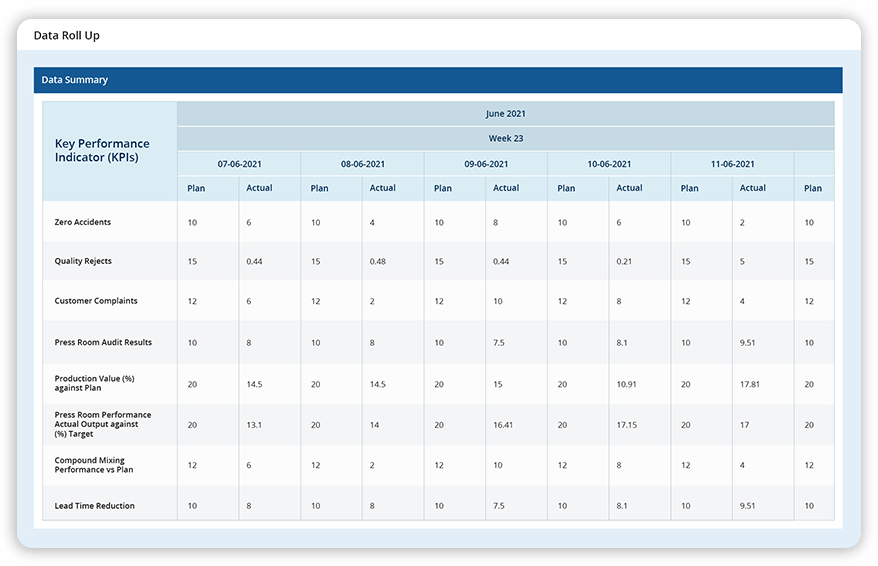 Data Summary/Data Roll Up
Data summary report gives an overview of the whole process that is going on. Overview of all related KPIs and metrics are available.
Goal vs Actual Report
Dont be carried away. Keep track of your goals continuously and improve performance. Get reports on goal vs actual. No more delays, get things done on time.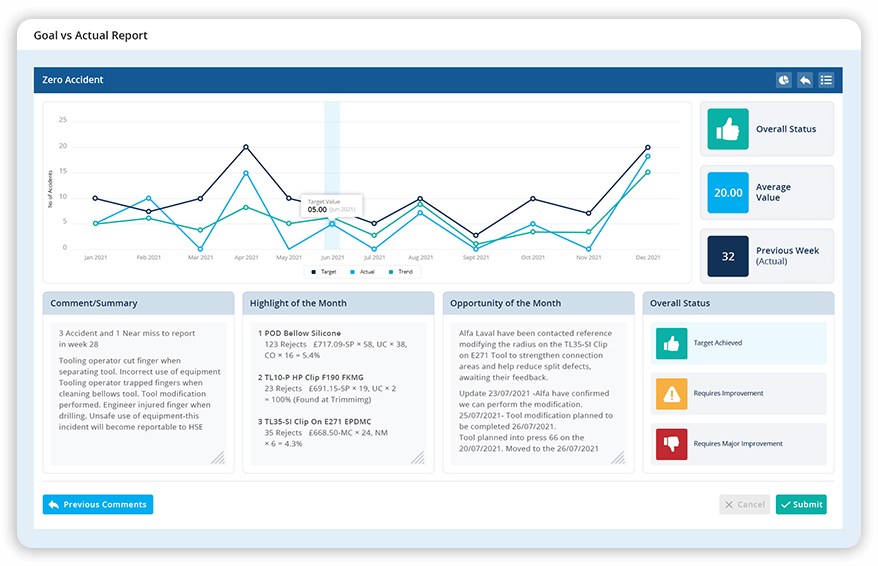 Task Completion Percentage
Generate completion percentage report for each task separately. Analyse the performance of the assigned user. Keep track of the entire activity with detailed reports.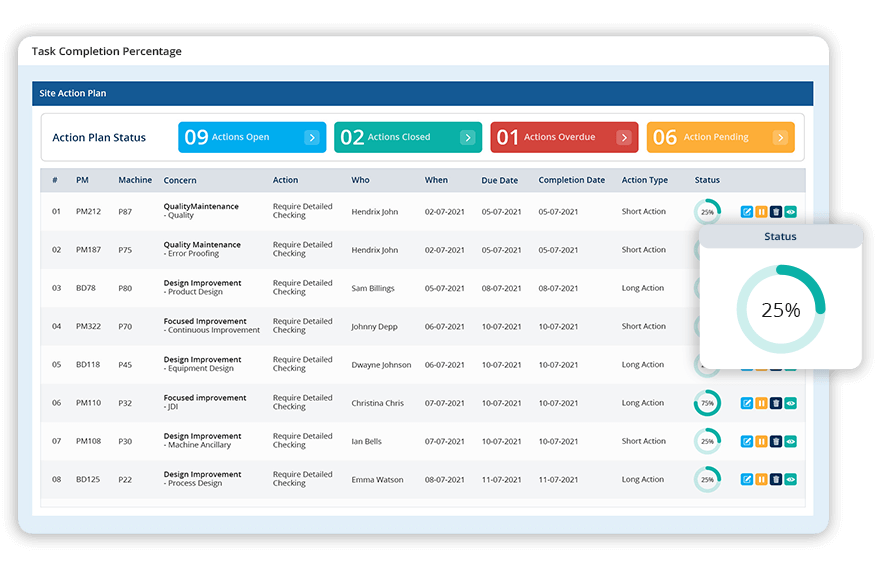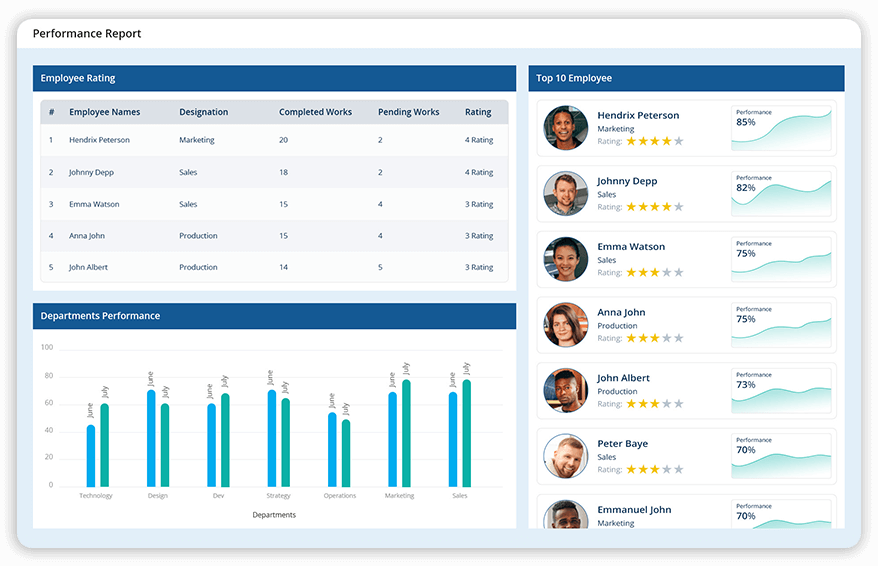 Performance Report
Reward the Best Performer! Identify the best performance amongst the team. Generate performance reports for each user. Select and compare performance of multiple users.
Productivity Report
Get detailed reports on productivity. Analyse productivity by comparing current performance with the previous data. Improve efficiency of the team and identify what needs to be improved.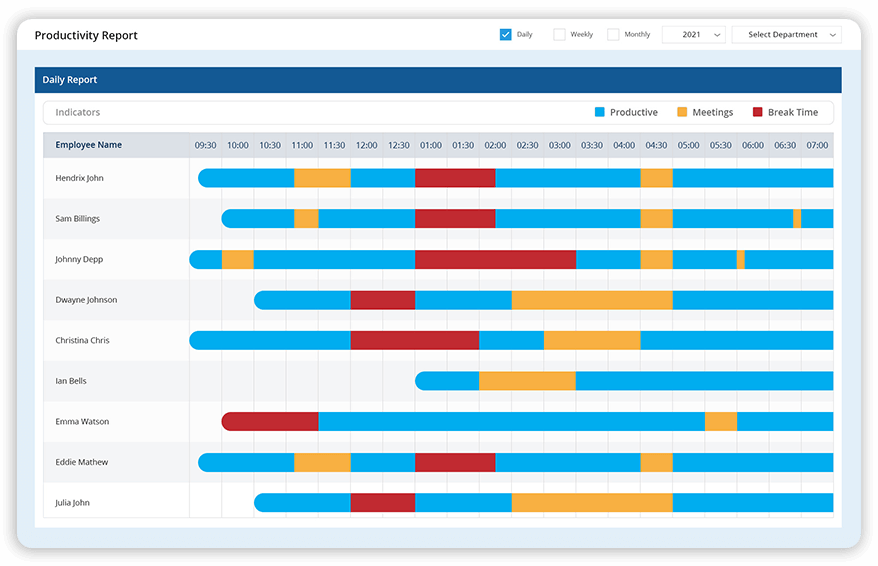 Custom Report
Create reports of your choice! Create report templates based on any criteria, with various formatting options. Gain control over all processes.