Four Perspectives of Balanced Scorecard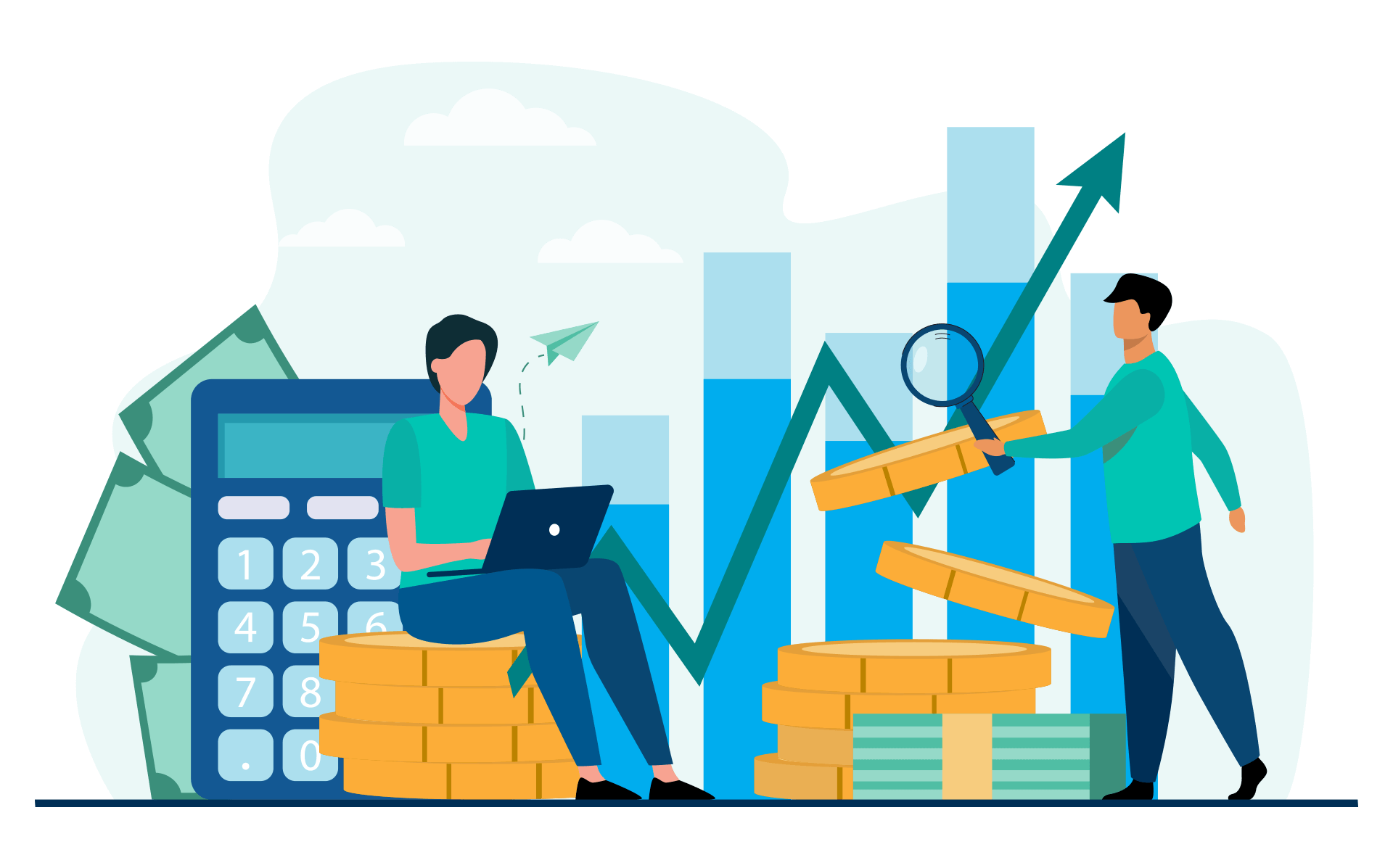 Financial perspective
This perspective includes any key objective that is related to an organisation's financial health and performance. Organisations should continually generate revenues and meets goals such as developing new revenue sources and improving profitability. Steps taken to achieve such goals are tracked and evaluated.
Customer perspective
The customer perspective in BSC monitors and analyses how the business entity provides value to its customers. It also determines the percentage of customer satisfaction with the company's products or services. Customer satisfaction indicates an organisation's success; how well a company treats its customers can affect its profitability.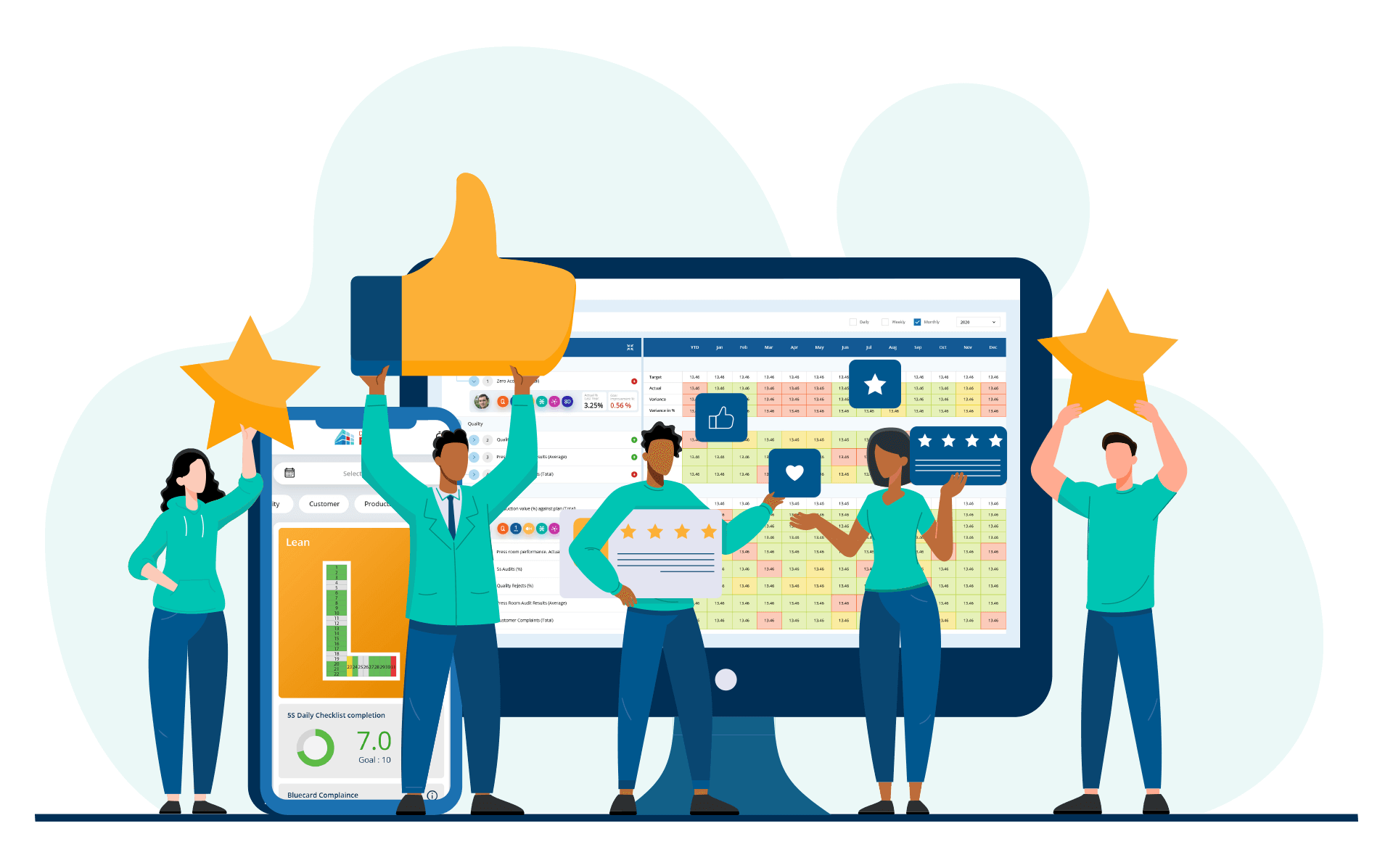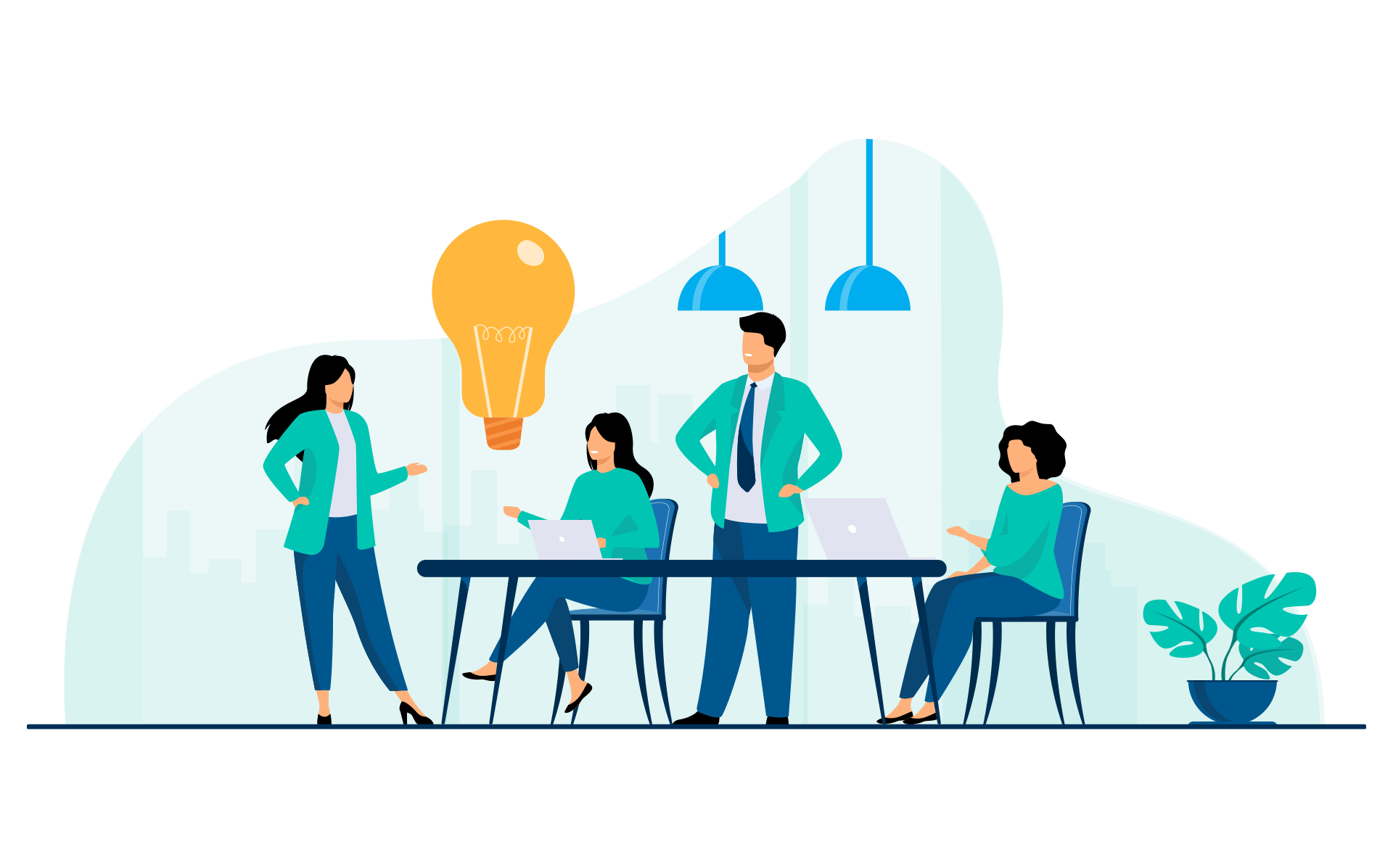 Internal business processes perspective
The internal processes of a company define how well it functions. An important aspect of this perspective is that it answers "What are we good at"? The answer to this question helps the organisation formulate marketing strategies and drive innovations that result in new and improved ways of meeting customers' needs.
Learning & Growth perspective
A balanced scorecard's learning and growth perspective is the basis of any strategy. It focuses on an organisation's intangible assets, particularly the internal skills and capacities required to support value-creating internal processes. The learning and growth perspective is mainly concerned with the enterprise's human capital, information capital, and organisation capital.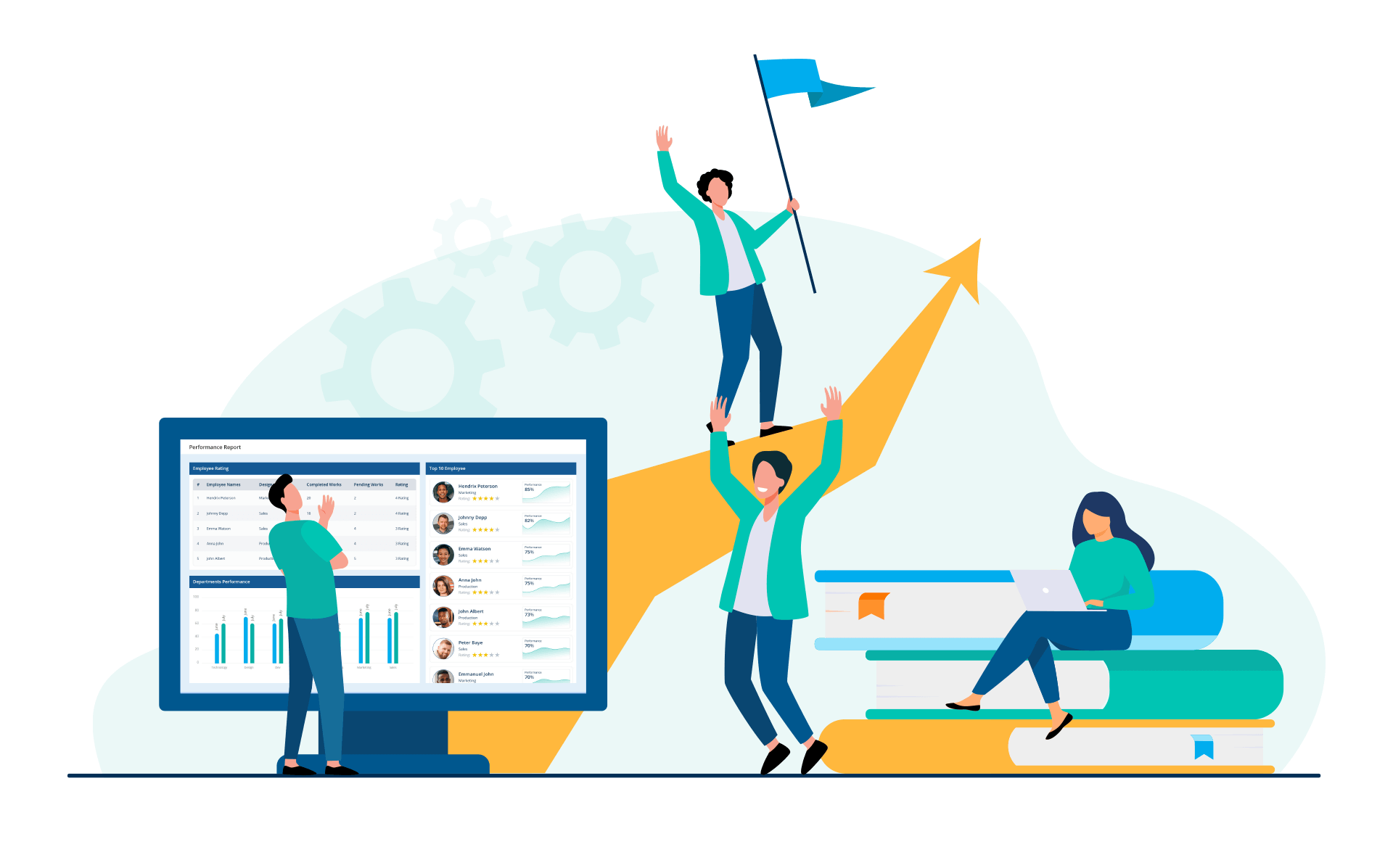 A Comprehensive Guide to Balanced Scorecard (BSC). Everything You Need to Know
We have heard the term 'Balanced Scorecard' (BSC). What exactly does a balanced scorecard bring to an organisation. Let us have a look at what a balanced scorecard is, how it adds value to your business and whether your organisation should be using it.
In simple terms, a Balanced scorecard is a framework that organisations widely use to track and manage their strategies. It is anchored on the four perspectives: Finance, Customer, Internal Process, Learning & Growth. Organisations define their strategic objectives & outcomes, assign KPIs and monitor them regularly to get the desired results. These indicators will tell you whether you are on the right path in achieving the set strategic goals. Using a balanced scorecard, organisations can describe and measure strategies by continuously monitoring the actions initiated to improve the end results. Balanced scorecard, the strategic performance management system, has three components.
It helps companies to set their strategic goals.
It helps companies to define action plans that will deliver those strategic goals.
It helps companies develop KPIs or metrics that will help them monitor the delivery of their strategic goals.
The origin of the balanced scorecard can be traced back to the early 1990s. It was Robert S Kaplan and David P Norton who developed a Balanced Scorecard model to help organisations analyse and measure performance using both financial and non-financial data. Kaplan and Norton outline the five foundational principles required for building Strategy-Focused Organisations:
Translate the strategy to operational terms
Align the organisation to the strategy
Make the strategy everyone's everyday job
Make strategy a continual process
Mobilise change through robust and effective leadership.
Read More on Balanced Scorecard History
A balanced scorecard enables an organisation's vision, mission, and strategy to be translated into quantifiable goals and action plans. For the following reasons, the Scorecard is described as "balanced":
It maintains a balance between financial and non-financial success metrics.
It balances internal staff and process requirements and external customer and shareholder demands.
Compares and contrasts historical and current performance to determine improvement options.
Finally, it balances the organisation's short- and long-term goals and objectives.
Balanced Scorecard Definition Cheat Sheet - 101
While considering a balanced scorecard, you will be confronted with the following terms, Objectives, Measures, Initiatives and Action Items. Let us have a look at what these terms mean regarding organisational strategic planning and management process.
Objectives - They are high-level organisational goals; that is what the organisation is planning to achieve strategically. An example would be: "To increase revenue by 47% by the end of this year".
Measures - Measures help organisations understand whether they are achieving their pre-set objectives strategically. For organisations to achieve the objectives, the measures can be altered or changed; in other words, objectives remain the same, whereas measures might change.
Initiatives - They are action programs that need to be developed to achieve organisational objectives. Initiatives are often referred to as "actions," "projects," or "activities.
Action Items - Technically, action items are not part of the BSC but belong to the management process as a whole. Action items rise from review meetings and are allocated to an individual or a team, and they help teams achieve initiatives in an organised and timely manner.
To sum it up, An organisation will have a high-level goal in their mind, that is, objective; measure denotes how you are going to achieve that objective whether they are achieving it or not. Initiatives answer the question, " What actions should be taken to achieve or accomplish the objectives. And lastly, action items help delegate jobs that help complete the initiatives.
Note: There can be multiple initiatives that are focused on improving measures and achieving objectives. If those initiatives are not helping you improve the focus areas, then you may have to rethink the overall strategy.
An ideal case of a Balanced Scorecard will have organisations set four perspectives; for each perspective, there will be 3-4 objectives, for each objective 2-4 measures and for each measure, 4-6 initiatives. Once the organisation identifies what they need to achieve and how they are going to achieve it, the Balanced scorecard is ready to be implemented.
Benefits of Balanced Scorecard
What is Strategy Map?
A strategy map is a valuable strategic planning and management tool that visualises the entire organisational strategy in a single paper. It clearly depicts the cause and effect relationship between the components of an organisational strategy. Considering the four perspectives, Finance, Customer, Internal Process and Learning & Growth, the strategy map visualises how and what needs to be done to execute the strategy successfully.
A strategy map clearly defines how organisational goals are interconnected and how they are planning to meet their future goals. At a glance, strategy maps can tell both the leadership and employees how they are performing and how well the goals are being achieved.
What is Strategy Planning and Execution?
It is found that over 55% of strategies are not successfully implemented in the organisation. To bridge the gap between strategy and implementation is quite challenging. The five pillars of strategy execution ensure that the implementation is more effective and aligned.
Effective strategic planning and execution are vital to driving business growth and success. Usually, leaders focus more on the planning part rather than execution. The strategic planning process articulates the vision of what the organisation wants to be, defines its strategy, sets strategic initiatives, allocates resources to achieve the strategies, and aligns the organisation to ensure that stakeholders and employees collaborate toward achieving common objectives. Through the strategic planning process, organisations produce strategic plans documenting the organisational strategic goals and action plans to attain those goals.
Too much planning breeds indecisiveness; hence it is important to get started. Strategy planning and execution are like the two sides of a coin; they co-exist. With the right strategy, only half of the battle is won; the completion comes when it is implemented and executed effectively. Organisations that are keen on developing the best strategies often fail in the strategy execution part. The best way is to clearly define and then communicate the strategy to all the employees. Let them know the importance of their role in accomplishing these goals. Not just that, once the strategy is communicated across the organisation and planned action plans are put in place, it should be monitored regularly to ensure that they are on the right path to success.
The Four Perspectives of BSC and their Key Performance Indicators (KPIs) Examples
As mentioned earlier, there are four perspectives of balanced scorecards: finance, Customer, process, and Learning & Growth. These perspectives include a mix of financial and non-financial indicators that aid in the growth of a business. Organisations assign key performance indicators (KPIs) to these perspectives and regularly track them to see where they are in their journey to achieve strategic goals. Finance, Customer, Process, and Learning & Growth are all interconnected in a loop. They work together to generate a result that aligns with an organisation's goals and strategy.
Financial Key Performance Indicators (KPIs) Examples
Financial KPIs reflect an organisation's financial outcomes and performance and also give information on expenses, profit, sales, and cash flow, in order to optimise and meet the organisation's financial goals and objectives. It is important to keep track of financial KPIs as it will help identify and remove monetary bottlenecks and maintain a healthy condition concerning the financial aspect of the business.
Gross Profit Margin
Operating Expense Ratio
Operating Profit Margin
Net Profit Margin
Working Capital
Accounts Payable Turnover
Accounts Receivable Turnover
Cash Conversion Cycle
Vendor Payment Error Rate
Return on Assets
Budget Variance
Return on Equity
Revenues/total assets
Revenues from new products or business operations
Revenues/employee
Profits/total assets
Profits from new products or business operations
Return on Investment
Cash flow
Return on investment
Profit as % of sales
Compound Growth Rate
Dividends
Market Value
Share Price
Customer Key Performance Indicators (KPIs) Examples
Satisfied customers = Successful Business. Customers are the backbone of every business, as the relationship with its customers directly affects the business's success. Customer KPIs are an excellent indicator of what is going well in a company. Customer KPIs measure how efficient the respective team is handling various service requests relating to customers. It provides you with the necessary information about your team's grey areas and upgrades plans and training sessions to meet customer service benchmarks.
Customer Satisfaction Score (CSAT)
Cash conversion cycle (CCC)
Net Promoter Score (NPS)
Customer Effort Score (CES)
Customer Retention Rate (CRR)
Customer Response Rate
Average First Response Time
Average Resolution Time
Average First Contact Resolution
Average Wait Time
Customer Lifetime Value
Customer Lifetime Cost
Customer Lifetime Profit
Annual sales/customers
Average customer size
Customer rating
Average time spent on customer relations
Customer-loyalty index
Market Share
No.of Customer Complaints
Customers Lost
Annual sales per customer
Number of proposals made
Sales volume
Number of visits to customers
Internal Process Key Performance Indicators (KPIs) Examples
Internal Process KPIs evaluate the internal organisational goals and strategies that are put in place to deliver finance and customer-related objectives. By monitoring and analysing process KPIs, you will be able to understand what needs to be done to improve performance.
No. of New Innovations
Earned Value Management (EVM)
Cycle Time to Fulfil and Order
Process Downtime
Quality
Maximise Labour Effectiveness
Availability
Efficiency
Capacity
Productivity
Profitability
Competitiveness
On-Time Delivery
Administrative expense/total revenues
Administrative expense/customer
Average Lead Time
Contracts filed without error
Lead time, product development
Lead time, from order to delivery
Capacity utilisation rate (CUR)
Earned value (EV) metric
Project schedule variance (PSV)
Order fulfilment cycle time (OFCT)
Delivery in full, on time (DIFOT) rate
Project cost variance (PCV)
Learning & Growth Key Performance Indicators (KPIs) Examples
Choosing the right KPIs is important when designing learning and development programs and evaluating their effectiveness. KPIs aligned with organisational strategies and initiatives will help you drive better business results. Learning & Growth (KPIs) are used to assess the impact of organisational training and development programs on the employees. The KPIs measure whether employees are engaging and benefiting from the initiatives. A well-run program will be beneficial to both the employees and the organisation.
Employee participation
Training hours per employee
Average years of service
Absenteeism
Employee suggestions
Employee satisfaction index
Employee's view(empowerment index)(No)
The ratio of new products
Non-product-related expense/customer/year
Value-added per employee
Diversity rate
Work-Life Balance
Employee productivity
Personal goal achievement
Leadership development
Knowledge management
R&D expense/total expenses
R&D resources/total resources
Investment in training/customers
Investment in new product support and training
Ethics violations
Cross-functional assignments
Problem-solving teams
Learning rate
Suggested improvements/employee
What are KPIs? What are they Important? and Why Should We Measure KPIs?
Key performance indicators (KPIs) are an essential part of the data used to predict and explain how an organisation will achieve its business objectives. KPIs help organisations to determine whether they are on the right track and, if not, where they should focus their efforts.
A question often heard is "Why do we need KPIs?" or "Why are KPIs important" or "Why should we use KPIs?". Answers to these questions are simple. Measuring the right KPIs is essential to a business's health and success. Never underestimate KPIs as it directs your business on the path to accomplishing any strategic goals.
KPIs help an organisation monitor its health, keeps track of progress, help you make necessary adjustments in terms of measures and initiatives to stay on track and keep you focused in your strategic planning and execution journey. Moreover, it aligns employee performance and all the processes in the organisation with the long and short term goals of the organisation.
Read More
How to Effectively Develop Key Performance Indicators (KPIs)?
Key Performance Indicators (KPIs) are quantifiable measures that assess the success of an organisation. KPIs help organisations track and monitor progress and shows how effectively the organisation is achieving both their short and long-term strategic goals. Irrespective of the departments in an organisation. KPIs help businesses move forward at the strategic level. It is important to measure KPIs that help you attain your strategic goals. Measure what is worth measuring. Identify and measure KPIs that are well connected to both the long-term and short-term strategic plans.
Identify KPIs That Really Matters
First of all, list all required KPIs. Discuss with respective teams and determine which KPIs are most directly related to each department. Identify KPIs that support overall business processes and ensure that these KPIs sync with your strategic goals.
Assign KPIs to Each Strategic Goals
Once you have the list of KPIs, allocate them to various departments such as marketing, sales, HR etc. Though departments will have separate KPIs, ensure that all those KPIs finally contribute to the organisation's ultimate goals.
Know the SMART KPIs
S.M.A.R.T framework ensures that the identified Key Performance Indicators are worth measuring. Ensure that the KPIs are Specific, Measurable, Achievable, Relevant and Time-Specific. SMART KPIs are important as they help the management team avoid metrics that do not have any impact on the business.
Clear and Precise KPIs
Keep your KPIs clear and precise. Your teams should understand the KPIs to make data-driven decisions to move in the correct direction. Give them a picture of what is happening within the organisation and find ways to drive continuous improvement.
Revise KPIs When Needed
As an organisation grows, you may have to revise the KPIs that you currently evaluate. You can avoid KPIs that are no longer relevant. It is important that we monitor what is relevant. Keep updating the list of relevant KPIs and stay on track.
What Next? Does Your Organisation Need a Balanced Scorecard?
There is nothing like "Whether your organisation needs a balanced scorecard or not?". Irrespective of which industry or what kind of business you run, all can benefit from a balanced scorecard framework. The relevant question that needs to be asked is which version of the balanced scorecard should you be using? Is it the paper-based, excel, PowerPoint or digital version?
Usually, organisations start their strategic planning and management process with a paper-based, excel spreadsheet or PowerPoint. But as the organisation grows, the previously mentioned solutions might restrict the scope of a balanced scorecard. Be it paper-based, excel spreadsheet or PowerPoint, they are not appropriate for the long term strategic planning and execution process. Without the collaboration of real-time data and retrieval of automated reports, the process becomes highly time-consuming and limits the entire organisational performance view. These traditional templated of Balanced Scorecard lacked features such as:
Real-time data visibility
Version control
Data security
Centralised data
Historical data analysis
Global access
Flexibility
Advanced search, filter and sort options
Data Analytics and reports
Is Your Organisation Outgrowing Your Current Balanced Scorecard?
Below given are a few signs that your organisation is outgrowing the traditional balanced scorecard system:
Your current Balanced Scorecard is unable to scale up as the organisation grows, i.e. multiple spreadsheets with endless tabs and no proper understanding of how the objectives, measures or initiatives align with your strategic goals and plans.
Lacks online collaboration and limits the ability to assign access levels. No version control; you never know who made changes and will not be able to identify the latest version.
Delays in reporting. Accurate reporting is vital in making data-driven decisions. Traditional systems provide no data visualisation until it is pulled into a PowerPoint or word format.
No historical data is available to compare the success rate in strategy planning and management process as a whole.
When the organisation grows, and more people are involved in the strategic planning and management process, it becomes difficult to manage all the data in a traditional template. Without proper planning and coordination, a complex strategic plan tends to fail in the long run. The chances are high that the organisation will confront various measures and KPIs that feed into each other. A balanced scorecard software hierarchically organises these strategy elements and gives you a clearer understanding of the relationship between your measures and goals. Successful strategy implementation and execution result from the combined effort of both bottom and top-level management. Hence it is crucial to have a solution that combines both and gives a better outcome. A balanced scorecard software visualises the organisation's journey and helps individuals understand the importance of their performance or inputs in achieving the organisation's strategic goals. The effort put forth by employees is measured and valued. Using Digital Balanced Scorecard, the organisation can stay up-to-date, track relevant information, improve efficiency, and gain visibility over each perspective, their objectives, measures and initiatives throughout the strategic planning and execution process.