Align Actions & Goals
Align organisational actions and goals. Keep track of goals and actions by continuously analysing KPIs. Organisations can ensure progress by keeping track of trends with all your KPIs.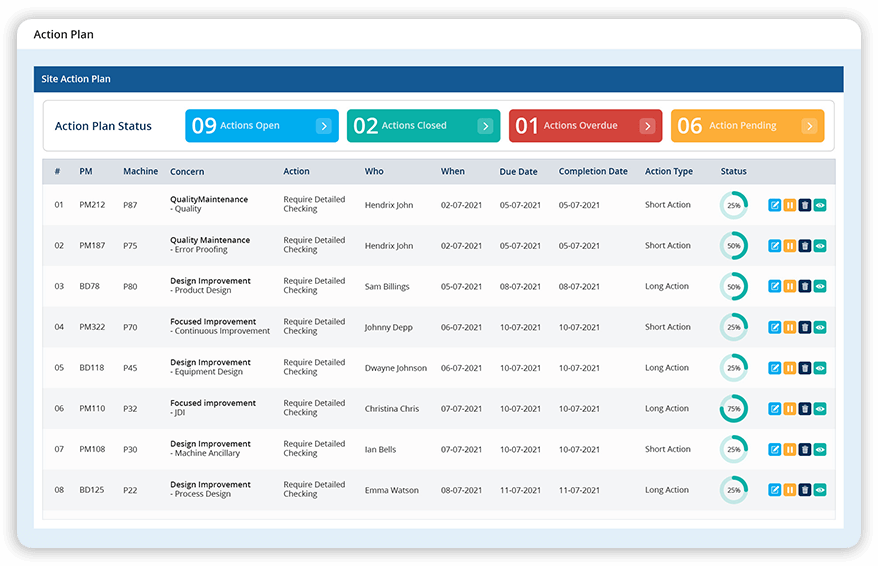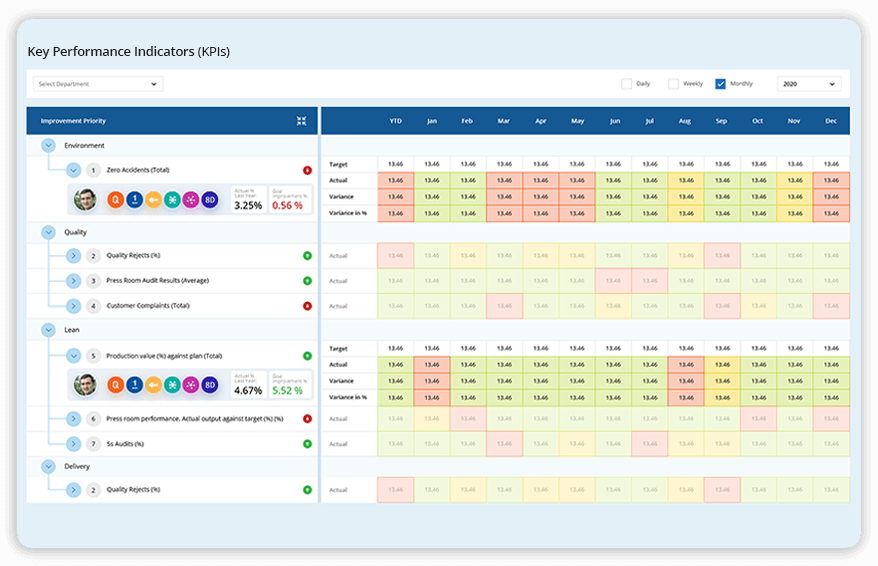 Monitor Progress
Analyse and monitor KPIs associated with each strategic goal and measure their performance. Organisation will realise where they are now and what needs to be done to achieve the long or short term goals.
Daily, Weekly & Monthly KPIs
Set daily, weekly, and monthly KPIs for better strategy management and execution. The dashboard shows weekly KPIs, Goal versus Actual, Variance, Variance Percentage and responsible person for each KPIs.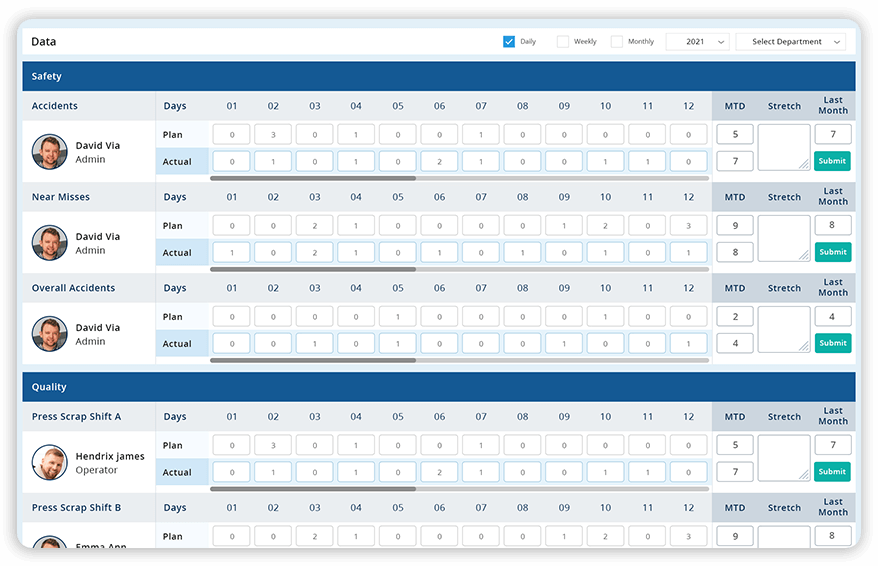 Request Your 1-Month FREE Trial!
Various business, government, and non-profit organisations use the balanced scorecard to align day-to-day activities with enterprise vision, mission, and values.