X Matrix for Strategy Deployment
Hoshin Kanri's X-matrix communicates strategic goals throughout the company and evaluates the ongoing process. Align the long-term needs with strategic initiatives, and identify where you need to improve.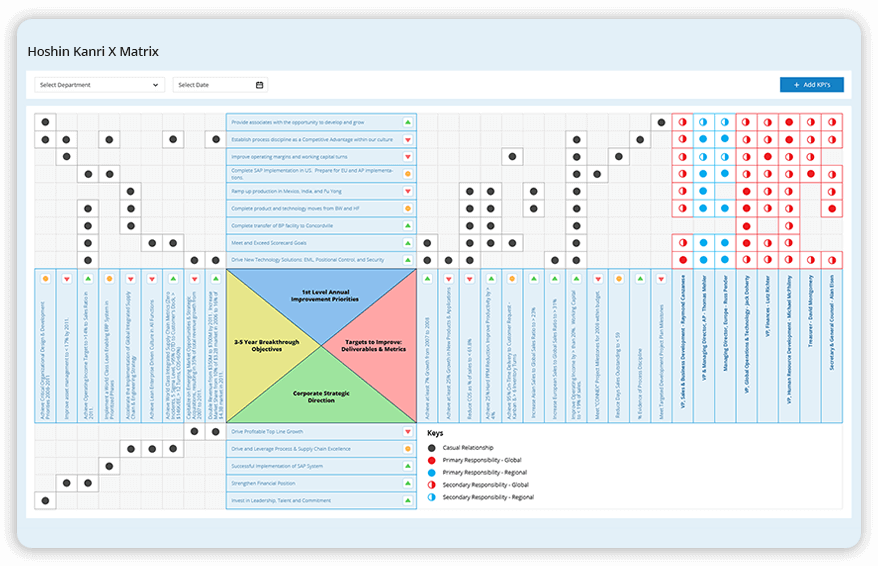 Long-Term Goals
Define long-term goals. Where you want to see the organisation in the next three to five years.
Annual Objectives
Develop the annual objective. Detail what the organisation wants to achieve for the current year.
Top-Level Priorities
Define and develop the different activities you need to do to achieve the annual results.
Metrics to Improve
Continuously monitor key performance indicators to identify metrics to improve. Align them with the planned objectives.
Request Your 1-Month FREE Trial!
Various business, government, and non-profit organisations use the balanced scorecard to align day-to-day activities with enterprise vision, mission, and values.
Seven Steps in Hoshin Kanri Planning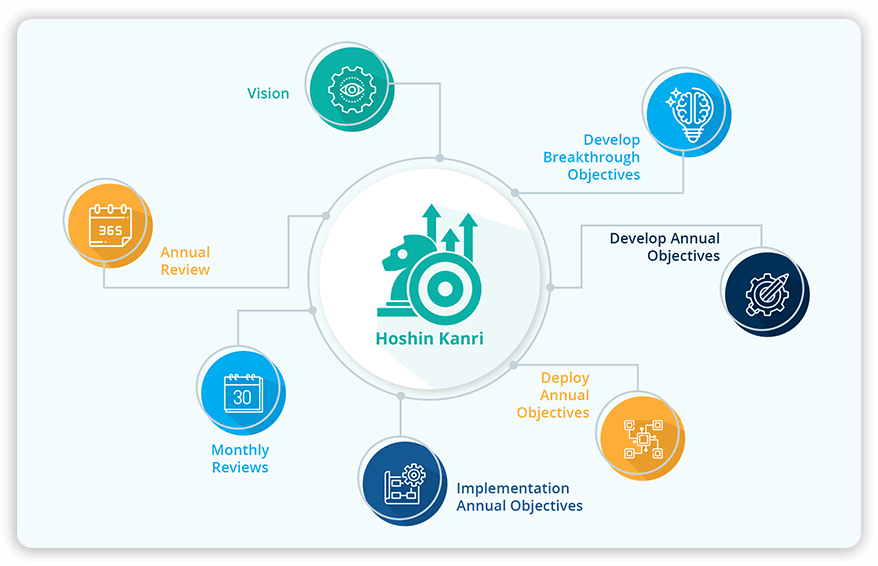 Vision:
Establish a vision, mission, and core values for organisational success. Visualise where the organisation is headed to.
Develop Breakthrough Objectives:
Identify and develop breakthrough objectives that the organisation plans to achieve in 3 to 5 years.
Develop Annual Objectives:
Develop annual goals. Breakdown the breakthrough objectives and divide them between departments, teams and individuals.
Deploy Annual Objectives:
Initiate action plans to deploy annual objectives. Divide and assign objectives to the relevant individuals/teams with the right skills.
Implementation Annual Objectives:
Keep track of various KPIs associated with annual objectives and measure their progress.
Monthly Reviews:
Conduct monthly reviews to monitor progress. Check how well the organisation is meeting the set objectives.
Annual Review:
Annually review the objectives, action plans and progress of planned actions. Identify drawbacks and ways to improve.
How Organisations Benefit Using X-Matrix?
Hoshin Kanri X-matrix eliminates waste that occurs due to poor communication and inconsistent direction. The ultimate aim of X-matrix is to align strategic goals and plans with organisational initiatives and action plans and to drive continuous improvement across the organisation. Using X Matrix, organisations can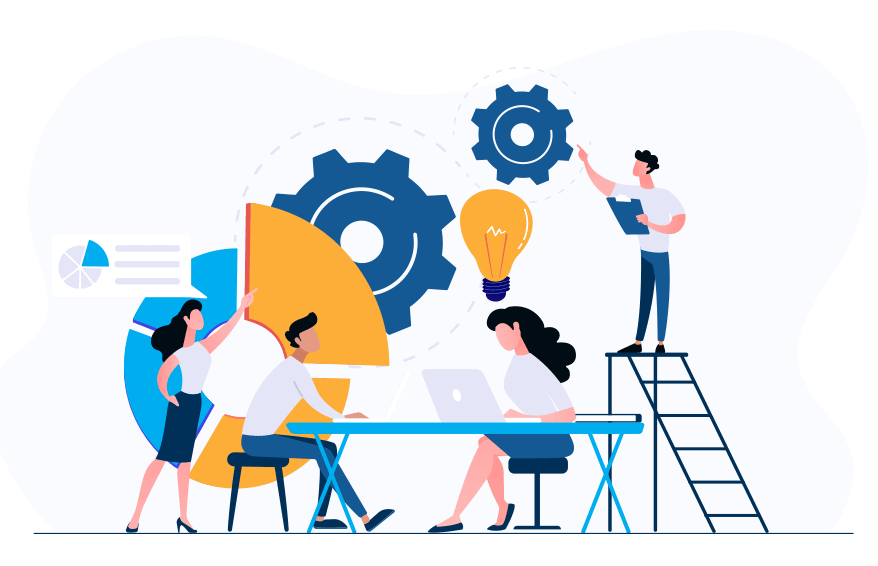 Cascade goals more effectively
Improve total engagement
Assure better organisational alignment
Increase employee engagement
Develop effective strategic plan
Eliminate roadblocks to success.
Improve communication
Simplify decision-making
Ensure continuous improvement